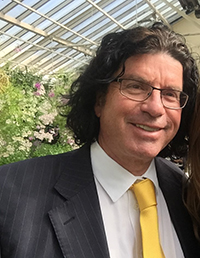 Sean Dignum
Chair
Sean joined the Board 2015 following an extensive career as an advisor and strategist to business and government through complex and challenging periods and operating conditions. His expertise in media, issues management, sector reform and restructuring has been highly valued and sought after by his private advisory firm clients. Sean shares his time between his dairy farm in Neerim South and his firm in Melbourne. He has advised on several major government health campaigns and hospital projects. He is a board member of the Committee for Gippsland, a former director of Latrobe Regional Hospital and serves on a range of Baw Baw shire group committees and advisory panels.
Margaret Darton
Margaret Darton has an extensive career working in the Victorian public sector, most recently in food policy and regulation. She is currently a regulatory advisor on agriculture and food industry policy in the Department of Economic Development, Jobs, Transport and Resources following 12 years working in the Department of Primary Industries where she led the departmental response to whole of government response and participation in national food standards. Margaret has extensive experience in governance and has served on a number of Boards including Dairy Food Safety Victoria. She was awarded the Public Service Medal in 2015 for services to state and national food policy. Margaret is a local resident of Neerim, having lived in the district for the last 30 years.
Joe Rabar
Joe is a retired medical surgeon with extensive experience having worked across metropolitan and rural areas around Australia. Joe is currently practicing as an assisting surgeon at Knox Hospital. His past roles include serving as the Chief Medical Officer for AIG Australia. He is a former council member of the Australian Medical Association. With his broad experience and extensive professional network in the medical and hospital sectors, Joe's appointment to the board is adding value in developing new opportunities for our hospital's theatre services. Joe is a resident of Neerim South and an active member of the local community. He joined the board in October 2017.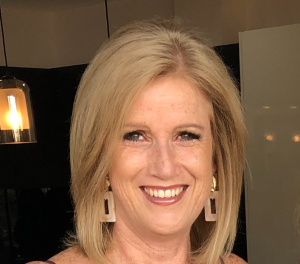 Nicole Steers
Nicole is a highly experienced senior executive with many years' experience spanning acute, community and primary care. Nicole is currently the Chief Operating Officer at Jobs Australia. Her career has been shaped by her ability to combine her passion for high quality health care and community service delivery that improves lives. Her deep interest in clinical governance and taking services to scale has shaped her ability to identify innovative business development opportunities in her executive roles. Nicole joined the Board in August 2019 and brings practical understanding of robust clinical governance systems that will be essential to the successful implementation of new services and ensuring best practice for existing services. Nicole is a Registered Nurse and holds an MBA from the Australian Institute of Business. She raised her family in Gippsland and spends as much time in the region as a proud mother and grandmother.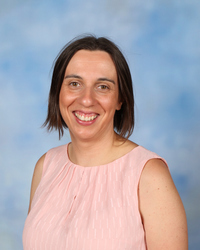 Christie Bransgrove
Christie has worked in education for over 15 years, and is currently the director of International and Community relations at St Paul's Anglican Grammar School. As a long term resident, parent of three young children and active community member of Neerim South, Christie is involved with the Neerim district through the kindergarten, primary school and as one of the organisers of the Annual Winter Market and Neerim Christmas Carols. Christie joined the Board in August 2019 after first serving on the Community Consultation Committee. She brings another perspective to the value and role of the hospital in the community beyond the hospital and aged care services. She understands what is important to young families in the region and will be central to the strategic planning of new health and care services that Neerim Health can provide to the community.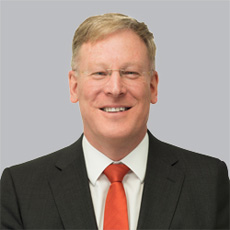 Phil Ransom
Treasurer
Phil has more than 40 years of experience as a practising chartered accountant. He has recently retired as a senior Partner at RSM Australia, one of Australia's leading accounting firms.  Phil has extensive experience in financial and regulatory reporting and corporate governance, and he is a Fellow of CAANZ. He has been on the Board and national assurance committee of RSM Australia and has served as a director, Chair of the Audit Committee and Chairman of Save the Children Australia.  Phil is a resident of Neerim South and appointed to the Board of Neerim District Health Service in July 2020.
Kim McFarlane
Kim is a highly experienced lawyer, specialising in all aspects of criminal law. She is the Principal of McFarlane Criminal Lawyers and has practised law in Gippsland for most of her legal career after moving from Melbourne in 2007.  Kim brings an analytical mind and passion for advocacy to the board.  Kim holds a Bachelor of Arts (Politics and Policy Major) from Deakin University and the degrees of Bachelor of Laws and Masters in Global Business Law from Latrobe University. Kim was awarded the Law Institute of Victoria President's Award for Rising Star of the Year in 2011.  Together with her dedication to her clients and law firm, Kim values the opportunity to contribute to the local community as a small business owner, and through her volunteer roles on several local community committees and sponsoring many local sporting clubs. Kim was appointed to the Board of Neerim District Health Service in June 2020.
Simon Fraser
Simon is a registered medical specialist initially practicing in newborn and general rural paediatric medicine, and since 2000, in medical administration and health service management. Simon has extensive experience in the Australian and Victorian healthcare sectors having been employed as a Director of Medical Services/Chief Medical Officer at a number of health services in Gippsland and more recently as a Medical Director at Medibank Private Limited. Simon has a strong interest in health service governance with board experience since 2017 and is especially passionate about clinical governance. He is currently a member of the Australian Institute of Company Directors. Simon has lived in West Gippsland since 2005 and is actively involved in community activities in the sub-region. Simon joined the Board in June 2020.