Kate Graham
CEO
Kate Graham was appointed as CEO in February 2018 following an impressive career in health and hospital services across Gippsland, metro Melbourne, South Australia and Queensland. Kate has held previous executive leadership roles at Windana Drug and Alcohol recovery for over 5 years, Latrobe Community Health Services in Gippsland, and Correctional Services in Queensland that have assisted in developing her skills and experience in leadership and administration whilst maintaining a focus on evidence informed and best practice patient and client outcomes. Kate's continued professional development across her career spanning more than thirty years has developed her reputation as an outstanding health and hospital administrator that combines business and commercial acumen within the health care industry. Kate is a registered nurse, holds Post Graduate qualifications in Strategic Human Resource Management from Charles Sturt University and maintains her professional learning with AIM and AICD. Kate is long term resident of the Baw Baw Shire.
Rachelle McKay
Director Clinical Services 
Rachelle joined Neerim District Health Service as the Clinical Services Manager this year and brings with her an extensive nursing career in a range of health areas in Gippsland, Sydney and regional New South Wales. She graduated from the University of New South Wales in 1991 with her nursing qualification and has worked in both hospital and community health service roles. Her broad range of nursing and clinical experience includes Emergency, Orthopaedics, Gastrointestinal Surgery, General Medical/MRSA and Coronary Care/Cardiac Step Down Unit. Prior to joining Neerim District Health Service, Rachelle worked with Latrobe Community Health Service in their Aged Care Assessment Services and Ambulatory Care Team and as the Senior Palliative Care Nurse.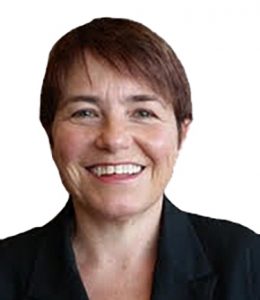 Jo Harris
Business Manager
Jo joins Neerim District Health Service as Business Development Manage following an extensive finance career in a range of executive roles. For the past seven years Jo was the Chief Finance Officer (CFO) for Cardinia Shire Council and before that, she was employed as the Accountant for the Catholic Education Office in Warragul. Jo is a qualified CPA, and holds a Masters of Taxation from the University of Melbourne. Jo is currently an independent member of the Finance, Audit and Risk Committee for Bass Coast Health and lives locally.